Senco Net is a networking event for SENCOs and additional needs co-ordinators in primary, secondary and special schools, and post 16 settings.
This provides updates on the latest initiatives, signposting to relevant resources/services and provide inputs from services and schools
SENCos will have a better understanding of local and national SEND initiatives as well as the resources and services available to support their work.
Cost
For schools that have purchased the Learning Services network package for 2020-21 there is no cost for this network.
For schools wishing to purchase on a Pay-As-You Go basis, the cost of this network event is £70
Booking
To book onto Senco net, please go to Kirklees Business solutions.
Previous Senco Net Slides
Please click on the images below to find slides from previous SENCO Net events:
February 2022
October 2021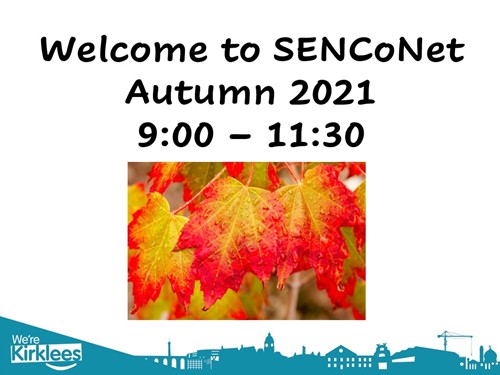 July 2021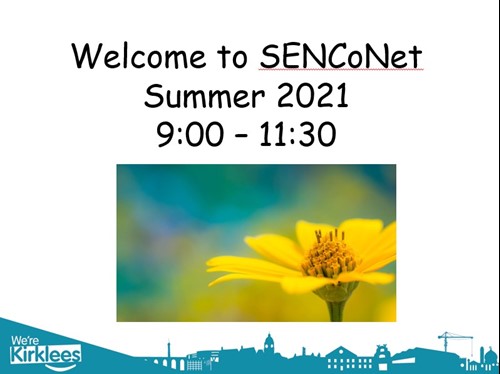 February 2020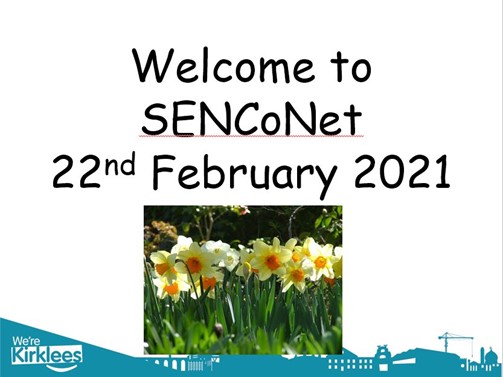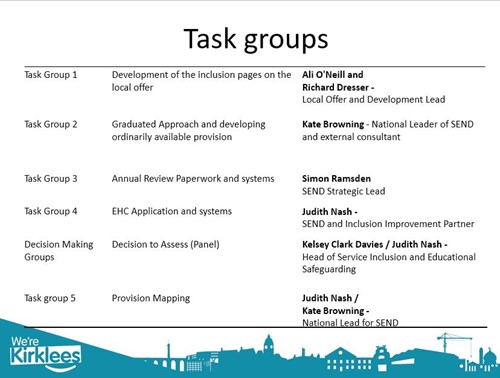 Last updated: 09/03/2021