Visual Impairment (blindness and sight problems)
Sight loss or sight impairment can be a worrying and scary condition. Here we have complied websites to help you with advice, how to get on in life and equipment to help with day to day life. 
Local help for visual impairment
Kirklees offer sensory support to its residents. The team supply specialist support to people who are:
blind
visually impaired
deaf
hard of hearing
and those who have combined hearing and sight loss
The Sensory team will assess your sensory needs and then recommend or provide equipment, rehabilitation training, advice and support. You can find more information, including how to access this service, on the Kirklees Council Sensory service page. (opens new page).
Royal National Insitute of The Blind
We recognise everyone's unique experience of sight loss and offer help and support for blind and partially sighted people – this can be anything from practical and emotional support, campaigning for change, reading services and the products we offer in our online shop.
We're a motivation for change – helping people with sight loss to transform their own personal experience, their community and, ultimately, society as a whole. Our focus is on giving them the help, support and tools they need to realise their dreams.
Visit the Royal National Institute Of The Blind website (opens new page) to see what other help and support they can offer you, or you can contact them directly on their helpline 0303 123 9999.
Visual impairment in children
The Royal National Institute of The Blind (RNIB) offer help and support to parent and carers whose children have a visual impairment.
The video below is produced by the RNIB and can help explain visual impairment in children.
Guide Dogs
Guide Dogs provides a wide range of services for children and young people, including mobility and life skills, large print books and grants for specialist technology.  They provide support and advice for the whole family on a range of issues, including education. Click the picture below to go to the site and learn more.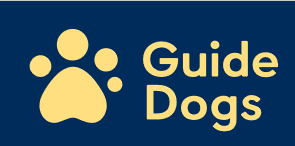 Kirklees has a number of settings which have a specialist service called a specialist provision.  
The specialist provisions in Kirklees offer a number of fixed places and transitional places.  Fixed places are for children and young people with an EHC Plan who have complex needs and require a specific environment that cannot be replicated in all schools and so they must attend specialist provision full time.
Transitional places are available in order to identify and assess needs, establish appropriate curriculum and teaching strategies and prepare all parties for the child's transition to the local school named in the EHCP. Students are normally able to attend on a transitional place for up to 6 terms (this may vary depending upon the actual setting).
Visual Impairment support is Kirklees is provided by the following settings (as well as providing Habilitation outreach support):
Outreach
As well as provided specialist placements within mainstream the specialist provisions also provide outreach services to other mainstream schools within Kirklees.  This means that members of staff from the specialist provisions will go and do some work in mainstream schools.
Each specialist setting provides support for young people by going to their school, as well as providing support and training for existing school staff. Children and young people do not need an EHCP to access this support.
Schools can access this support by completing a referral form available through the Kirklees Intranet.
More information about outreach support can be found on the Local Offer Outreach from specialist support services page (opens new page).
Last updated: 20/09/2021