Specific Learning Difficulties (including Dyslexia and Dyspraxia)
Dyslexia, Dyspraxia and other specific learning difficulties
A specific learning difficulty (SpLD) is a difference or difficulty with some aspects of learning.
The most common SpLDs are:
The links above will take you to the Local Offer pages about these conditions.
Sometimes a young person is given a diagnosis of Specific Learning Difficulties, rather than Dyslexia or Dyspraxia because the young person experiences a combination of difficulties which cannot be readily categorised but may include features of one or more recognised SpLDs. 
Similarly, some people will have an assessment for more than one SpLD; it is very common for there to be an overlap as indicated below: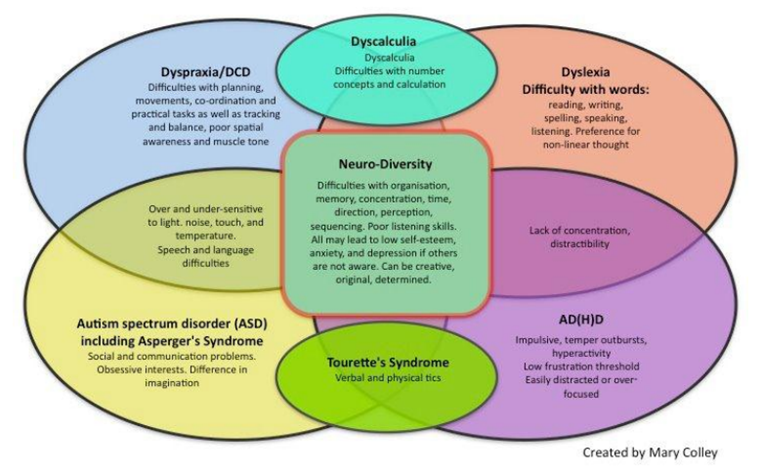 Last updated: 28/09/2021