Helping people with SEND be healthy & active - guidance for parents/carers
If you are a parent or carer of a young person with SEND helping them to be healthy and active can be challenging.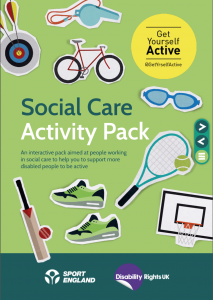 The Social Care Activity Pack (opens in new window) is designed to help parents, carers and those working with people with SEND and LD to be healthy and active.
It is full of ideas about how to start the conversation towards becoming active, finding enjoyable activities and how to make them a part of a young persons lifestyle.
Last updated: 21/09/2021