Kirklees Council have commissioned  C+K Careers (that means we pay them to provide us with a service) to provide careers information, advice and guidance for children and young people with SEND across Kirklees. This includes advice about colleges, employment and were appropriate moving into adult social care.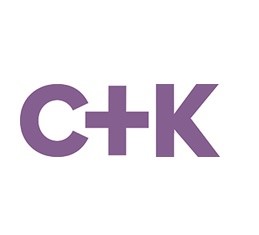 C+K Careers has a dedicated team of SEND (Special Educational Needs and Disability) Careers Advisers operating in secondary special schools and resourced provision, helping young people with their transition to further education, employment, training or social care. We can also support young people to access other opportunities such as supported internships and volunteering.
The SEND team also supports our other careers advisers, who work with young people with special educational needs and disabilities (SEND) in mainstream education.
More information about careers support for young people with an EHCP can be found on the C+K Careers SEND Support leaflet (opens PDF in new window).
C+K Careers Chat
This is a service for young people to call for careers support, advice and guidance on:
college or sixth form
exams
future options
apprenticeships and training
applications, CVs and interviews
employment skills
work and volunteering
health
money, housing, family worries and more
There's lots of ways to get in touch and it's open Monday to Friday, 9am to 5pm
 Ring 01484 213856
 Email chat@ckcareers.org.uk
Find out more about C+K Career chat on their Chat webpage (opens in new window)
Volunteering
Volunteering is a great way to develop new skills, meet new people, have fun and help out the community.
Thriving Kirklees and Volunteering Kirklees have lots of opportunities you can try out.
We get to know each young person through individual interviews, group work and contacts with parents/carers. We are present at their EHCP transition review usually held in year 9 and at the year 11 EHCP review to help identify where the young person will go once they leave school. Where there are no suitable options for a young person in the Kirklees area, we can help to explore what is available out of area.
For young people with an Education, Health and Care Plan, leaving school for further education or training, we offer the support needed to ensure success in post-16 education, training, higher education, supported internships or employment. For young people with an EHCP, our support can continue up to the young person's 25th birthday to ensure they maintain their place in education, employment or training.
You can go to the C&K Careers web page for more information (opens new page)
Want to talk to a careers advisers from one of their centres?
Huddersfield - 01484 213855
Dewsbury - 01924 683911
Halifax - 01422 754300
You can also call on 01484 242000
Or email on enquiries@ckcareers.org 
C&K Careers can help you to look for work experience opportunities which can sometimes lead to a job or to other opportunities including:
Supported Internships
Volunteering (due to covid-19 there are currently no volunteering opportunities)
More information about help to get a job can be found in the Employment Options area of Preparing for Adulthood (opens new page).
For some young people with profound disabilities and learning needs, going into employment or further education is not a realistic option.
Where a young person (18+) and their family decide that a social care route would be the most appropriate next step, we can support them to make a referral for support via Gateway to Care.
Gateway to Care will support you in making a referral to the Specialist Adult Pathway Team within Social Care. At this point, the support from C&K careers would end and the Specialist Adult Pathway Team would take over looking at the most appropriate support and setting available.
For more information please go to the transferring to adult social care Local Offer page (opens new page).
Last updated: 02/10/2020