How to use the Local Offer
The videos below help to explain how to get the best out of this site.
About the Local Offer website
Kirklees Local Offer website is aimed at providing information about the support and services that children and young people aged 0-25, who have special educational needs and disabilities, and their families can get in one place.
If you struggle to find the information you need from the Local Offer or would like more help you can call the Local Offer team on 01484 416919 or send an email to LocalOffer@kirklees.gov.uk 
Please note, this site does not work properly with Internet Explorer.  We recommend that you use either Google Chrome, Microsoft Edge or Safari.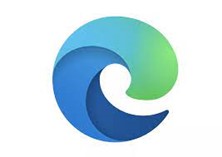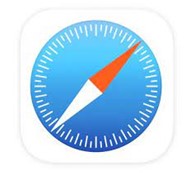 Chrome                                             Edge                                           Safari
Is there a way to make this website more accessible?
Accessibility toolbar
You can make this website more accessible by using the accessibility options in the top right hand corner of the screen.
There are options to increase the text size or display the website in high contrast.
You can also change the language on this website when using a web browser such as Google Chrome or Microsoft Edge. This feature uses Google Translate.
ReachDeck
Do you know what this button does?     
The video below helps to explain it.
ReachDeck makes this website easier to access for those that need help with reading.  This includes those with learning difficulties, dyslexia, visual impairments, as well as those where English is not their first language.
It works by reading the words on web pages aloud in a human sounding voice.  There are a number of different ways that this works:
First, click the ReachDeck button at the top right of every page
, then you can chose different ways for ReachDeck to work:
Hover to speak - Reads on-screen text out loud, with read along highlighting, when text is clicked on or hovered over.
Benefits - Hearing text read out loud reinforces understanding. It
also helps to increase focus and improve retention.
Play - Select specific text to have it read out loud. It will only read the selected text.
Benefits - Helps users to skim read the page instead of hearing it all read aloud.
Pause, Stop - Stop reading the page altogether or pause reading and resume when you're ready.
Benefits - Gives users full control of the audio.

Translation - Instantly translates web pages into 100+ languages. And reads the translation in 40 of the most commonly spoken languages.
Benefits - Allowing your visitors to read and listen to web pages in their preferred or native language helps with understanding and
navigation

Picture Dictionary - Provides a visual description of any word on your website.
Benefits - Gives visitors an alternative way of understanding written words. The use of images can remove barriers that make reading and hearing text difficult.
MP3 Maker - Converts online content into an MP3 audio version.
Benefits - Listening to lengthy web or PDF reports instead of reading them can often save time and eye strain. It also gives a choice for people
who prefer to listen to words rather than read them.

Screen Masking - Tints a user's whole screen with a screen mask of any colour, size and opacity. Users can also add a reading pane that will move along with their mouse pointer.
Benefits - Helps to reduce screen glare and increase focus. Also benefits people with colour or light sensitivity and cognitive load difficulties.

Text Magnifier - Magnifies text and reads it out loud. The magnified text is displayed in a single line at the top of the screen. Each word highlighted as it's read aloud.
Benefits - Increases the accessibility of
even the smallest web text. This is especially helpful for people with low vision.
Web Page Simplifier - Removes distracting content like images and flashing adverts from the main body text. The text can be summarized and the font size and colours changed.
Benefits - Helps to increase focus and makes processing of web
content easier.

Settings - Allows users to personalize the toolbar. They can change the colours, voice speed, screen mask options, text size
when magnified and more.
Benefits - An adjustable toolbar helps you to better support your
diverse audience.
Easy Read information 
This website offers some information in Easy Read format.
For more information, please see our accessibility statement.
What's the best way to search?
There are a number of ways to find information on this website.
Type a search term into the search bar
You can enter a key word or phrase into the search bar and click the magnifying glass icon, or press enter on your keyboard.
You will be taken to the search landing page, where you can choose what section of the website you want to look at.
Clicking on the section will bring back all relevant results that contain this word in their title, description and address.
Browse the directories
The directories feature listings about services, schools and activities in Kirklees.
You can use the search bar to complete a keyword search and see results that contain your keyword.
You can also use the filters to refine your results and see listings most relevant to you.
Results can be sorted using the sort by options.
You can use your postcode and set a radius to see listings closest to you. Please note: you must enter a full postcode here.
Use the Parents or Carers Information and Advice page
The Information and Advice landing page shows all the areas of information available on the website.
Click on the topic you would like to read about to see what information pages are available.
Use the Young People's section
The Young People's area of this website contains information for children and young people.
Click on the topic you would like to read about to see what information pages are available.
Last updated: 11/08/2020