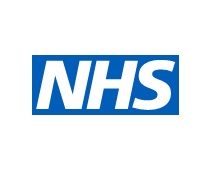 Kirklees Child Adolescent Mental Health Service (CAMHS)
Folly Hall Mills St Thomas Road Huddersfield , HD1 3LT
All about us
Kirklees CAMHS is part of Thriving Kirklees, a partnership of local health and wellbeing providers all working together to support children, young people and their families to thrive and be healthy.
The service offers assessment and treatment for children and young people with persistent and significant mental health issues or disorders.
The team works hard to build positive relationships with children during such a challenging period in their life. The coping strategies and self-management techniques our team use, ensure that children can live life to their full potential.
CAMHS supports children and young people by working in partnership with other organisations
Who is this service for?
The service is available for all children and young people aged 0-18 years, registered with a Kirklees GP or remaining the responsibility of Kirklees district under responsible commissioning guidance.
The service will also provide an urgent mental health response to children and young people visiting within the geographical boundary. To access this support, you must go to an Accident and Emergency ward.
It is for a child or young person has severe and enduring mental health difficulties and/or exhibiting symptoms of one or more of:
ADHD (attention deficit hyperactivity disorder) in school aged children (diagnostic assessment and medical intervention)
Autistic Spectrum Disorders (diagnostic assessment)
Learning disabilities and associated Mental Health difficulties
Tic disorders (diagnostic assessment)
Moderate to severe depression (not responding to short term interventions)
Moderate to severe anxiety or phobia (not responding to short term interventions)
Severe self-harm and and suicide attempts
Obsessive Compulsive Disorder (OCD)
Eating disorders with significant risk to health (such as Anorexia Nervosa or Bulimia)
Psychosis (in those aged under 14)
Persistent post-trauma reactions including traumatic bereavement, PTSD and complex trauma
How to access what we do
Referrals will be accepted via Thriving Kirklees or by calling 0300 304 5555. Emergency referrals are via A&E at Calderdale Royal Hospital, Huddersfield Royal Infirmary and Dewsbury & District Hospital.
Edit this entry