Motability Accessible Britain guide
The Latest Edition Of The Rough Guide To Accessible Britain Is Available Now
The latest edition of the Rough Guide to Accessible Britain is out now, featuring over 200 comprehensive reviews of accessible and inspiring days out that have been visited and thoroughly researched by people with a disability, their family members and carers.
The eighth edition of the award-winning Guide is packed with over 200 comprehensive reviews and through a collaboration with the Carers Trust and the National Autistic Society, this new edition features even more information relevant to carers and those with hidden disabilities.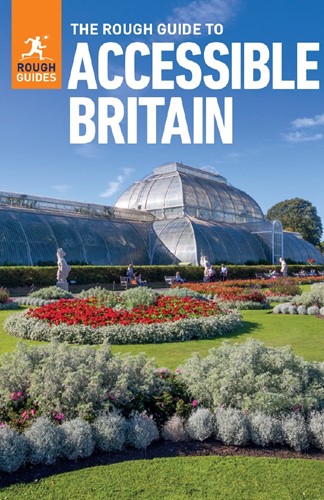 You can view the online version of the Rough Guide to Accessible Britain here or by clicking the image above (opens in new window)
Or you can Download The Rough Guide  here (downloads PDF file)
Produced in association with Motability, this latest edition of the Guide features 25 new venue reviews that includes outdoor attractions such as Legoland, Belfast Zoo and Powis Castle. All the expert reviews from the previous edition have been updated and refreshed, with over 85 outdoor attractions and scenic drives that could appeal to Motability drivers looking to take their cars out and about more.
More information can be found on the Rough Guide to Accessible Britain page on the Mobility website (opens in new window)
Last updated: 19/07/2021