T was on the verge of agoraphobia before Danny's team came along, he's now getting out a little more. T has now realised that his team will not give up on him and has to engage with them even if he doesn't go out. He's started to open up to them more & is now a little more excepting of others that need to be involved with him to help him get to where he needs to be. I'm very impressed with the work they have done with him so far!
TAO Activities is an alternative provision that is child centred, we use outdoor education as our main tool of delivery but are not restricted by this. We focus heavily on the social and emotional development of young people, using nurture group principles and SEAL.

We provide a four phased intervention to help meet learners' needs:
Phase one: Building rapport We develop very strong relationships with all our young people, parents and families. We see this as key to help meet whatever objectives need to be met, to provide boundaries and to progress the young people.
Phase two: Activities In this phase we give the young person the opportunity to try three different activities, this could be climbing, canoeing, and walking. It could equally be sculpting, mechanics, and walking. This phase is centred around the young persons' needs, aspirations, and interests. It is also designed to help push their comfort zones slightly.
Phase three: Specialisms In this phase the young person picks one activity, they then stay with this activity and become a specialist in it, gaining awards and accreditations. For example, if they choose
climbing we will provide opportunities for them to; gain NICAS awards, NGB training if appropriate, the opportunity to lead climb, and ensure that all the other accreditation is centred around this activity. e.g. the Rescue and Emergency Care (REC) First Aid will have assessment scenarios built around climbing.
This phase is designed to really push comfort zones, and push for emotional responses, as well as strategies to help the young person self-regulate.
Phase four: Reintegration This phase is personal to the young person and prospective future establishment. It may include a bridging project (a work project they start with us but finish in the future establishment), it may include supported visits to the establishment, it may include a key worker meeting us and being a part of a session, equally it could just be a meeting to share information.
We are the only AP in the country that is allowed to award the following through mountain training 
Rock skills ,Mountain skills and Hill skills.
All of our staff are mental health level 3 trained, and we have in house multi systematic therapy practitioners, psychotherapists, and NLP (neuro linguistic programming) master practitioners.
To have a look at what TAO Activities offer, have a look at their Instagram feed (opens in new window)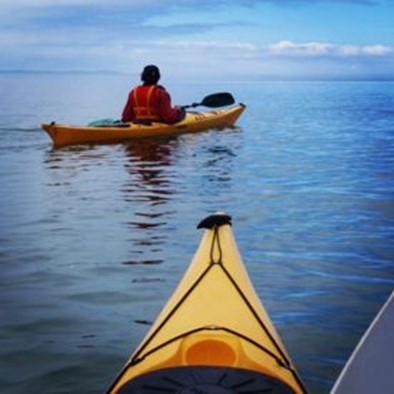 Danny and his team worked with my 11 year old son for a number of months. I was really impressed with what they helped him achieve. They were very understanding of his needs and worked at the right pace for him, there was no set way of doing things, it was always whatever he needed. He has gone from being a child with such serious separation anxiety that he struggled if I left the room, to having done a full day at school today for the first time in two years. I do not believe this would have happened were it not for all the work done with him by TAO.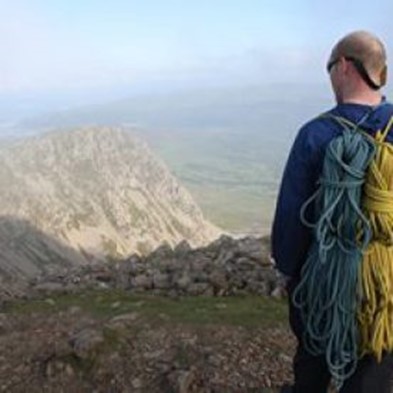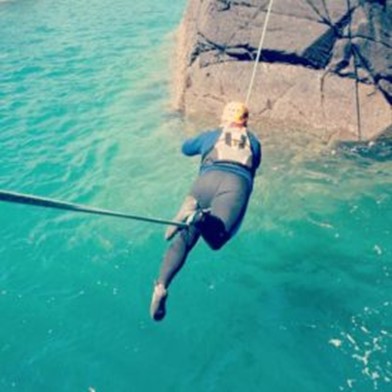 When taken outside of their comfort zones, and environment the young people show huge progressions is social interaction, especially with members of the public, often being complimented on their manners and positive behaviour.
More about TAO Activities
We aim to set the standard for alternative provision for young people who struggle to access mainstream education.
We do focus heavily on the social and emotional development of young people, in all sessions, with nurturing principles underpinning all of our work. We especially excel in helping pupils with social, emotional and mental health (SEMH), autistic spectrum disorder (ASD), and pathological demand avoidance (PDA), with a very high track record of success.
We provide a four phased intervention to help meet learners needs, this is described later. We offer places from 8 years old through to 18 years old. Our group sizes are a maximum of 3 pupils to 2 staff, often due to need, this is 1 pupil to 2 staff.
We can offer places that are privately funded, or alternatively those with an Education, Health & Care Plan (EHCP) can be referred via the Special Educational Needs and Disabilities Assessment & Commissioning Team (SENDACT).
Each transition is individual to the pupil as all their needs are so varied, we offer transition as a bespoke package.
Our Inclusion Offer
Our ethos is to be as child centred as possible, to help push comfort zones of the individual to help the pupil contribute as a responsible British citizen, this is further underpinned by nurture group principles. Our staff pick the pupil up from the door or a mutually agreed location, this means twice a day parents have chance to have a face to face discussion with staff. We also attend review meetings with parents at the start, middle, and end of placement.
Our offer includes individualised recording and monitoring using generalized anxiety disorder (GAD) and emotional intelligence (EI) scores, an individualised risk assessment, strategies to use and avoid, and an action plan. We offer awards all outdoor activities (climbing, walking, caving, biking, canoeing, bushcraft) in addition to vocational awards in the manual handling, food hygiene, fire safety, first aid at work, health and safety in the work place, and have access to other more individual awards in applicable.
We also include transport, food, equipment.
Last updated: 11/12/2020