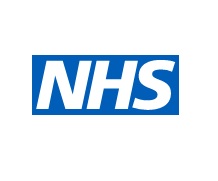 CHFT Children's Community Nursing Team
All about us
We provide aspects of nursing care to children and young people in South Kirklees (Huddersfield post codes).
We support children and young people with the following (this list contains examples of care we provide it is not exhaustive & each referral will be dealt with on an individual basis) :
home oxygen therapy
Complex Health needs
Oncology (cancer) and some blood related disorders
Cystic Fibrosis
Wound care e.g. post-operative wounds, pressure wounds
Children with long term conditions
Gastrostomy & Nasogastric tubes
Tracheostomies
End of life care for children with a nursing need who have life limiting/life threatening conditions
Support with invasive/non-invasive ventilation
Support families with injections
Training and technical assistance with equipment
Sleep studies at a consultant request
Depending on the nature of the referral we will either see children in their own home or at an agreed place such as a school/Nursery or hospital setting.
Who is this service for?
From birth up to 18th birthday.
How to access what we do
Children can be referred by a pediatrician, staff at the hospital, health professional or by a parent.
A referral can be made by completing our referral form and submitting it to our email box.
Once a referral has been accepted someone from the team will contact you for some more information & to arrange a visit/appointment.
Edit this entry