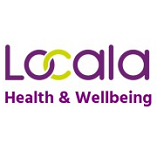 Locala Children's Physiotherapy Team
All about us
We assess and treat a wide range of conditions in children and young people, in the North Kirklees area (WF12-17, BD19, BD12). We aim to maximise the independence and function of the child.
Who is this service for?
Children aged 0-16 with a musculoskeletal or neurological condition. This can be short term such as a soft tissue injury or long term condition such as cerebral palsy. Children we see can have mobility issues, pain and physical disabilities.
How to access what we do
Parents/carers can self-refer, we also accept referral from GP, consultants, education and all other health professionals. Referrals should be made through the single point of contact by calling 0300 304 5555 or online.
We have staff based in the Child Development Centre (CDC) on the site of Dewsbury and District Hospital. We see children here, at home and in the education setting (North Kirklees). Children will be assessed and treated at the place deemed appropriate by the therapist.
Parents/carers are expected to attend the appointments.
We work Monday to Friday 8am to 5pm. We do not cover weekends or bank holiday.
Edit this entry