Schools Out! Summer Holiday activity sessions
Kirklees 'Schools Out!' Summer holiday's activity sessions
What is it?
It's a government funded programme of summer clubs and activities for children and young people in Kirklees.
Sessions will be available across Kirklees
Sessions run for a maximum of 4 hours
Free food will be available at every session
Sessions for under 8s will be hosted in Ofsted registered provisions
Who is it for?
Sessions are available for 4 to 18 year old's
Children and young people who receive benefits related free school meals
Dependent upon demand some children who are not in receipt of benefits related free school meals may be invited to attend.
My child has additional needs. How can I find out if a session is suitable for them?
'School's Out!' sessions are taking place in a variety of settings and facilities, staffing numbers and expertise will be varied.
You can register via the 'School's Out!' web app (opens link in new window). Once registered, you will be provided with the details of available sessions in your local area.
You can also click to Schools Out logo below to access the web app.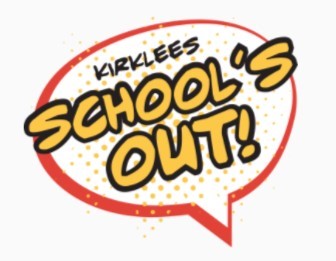 We advise parents and carers to make contact with the providers using the details on the app and have a conversation about your child's needs to make sure the session is a good fit.
The provider may be able to make some adjustments to the planned sessions to accommodate needs but this should be planned in advance to ensure the best possible experience for your child.